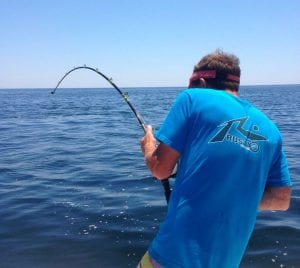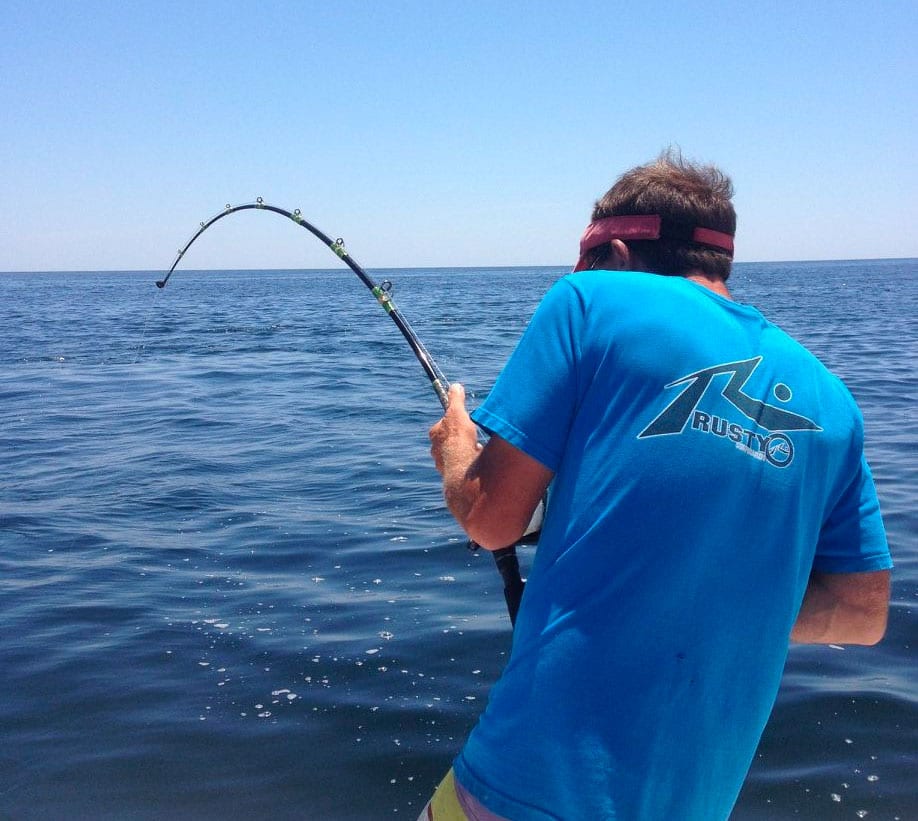 We use light tackle to medium tackle spinning rods. Throughout the summer months we throw one of three different mesh nets to catch menhaden, greenies, spot minnows and croakers to be used for live bait. The live baits are then used to catch speckled trout, red fish, Spanish mackerel, mangrove snapper, bluefish, ladyfish, jack crevalle and sail catfish. We tend to use store bought bait in the winter. We buy live shrimp, oyster and fiddler crabs to catch sheep head, trout, reds, pompano and black drum. *Hog Town Bayou Boat Ramp, South Walton County pick up and drop off available for BAY TRIPS ONLY.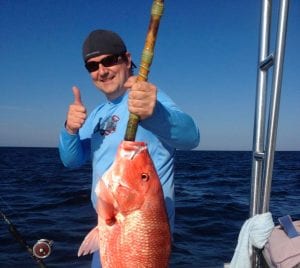 We usually use 80 pound test monofilament line on playful, solid, fiberglass rods. We fish coral coated structures in 48-110 feet of water. These reef coated structures are of known and unknown origins. Anyone willing to risk their Go Pro is welcome to drop it down on an extra bottom pole. Please no GPS use while on board of course. The bottom and mid depth reef dwellers we go after are: red snapper, vermillion snapper, white snapper (or porgy), lane snapper, mangrove snapper, gag grouper, scamp grouper, red grouper, warsaw grouper, snowy grouper, rock hind and red hind, goliath grouper, amber jack, amoco jack, lesser amber jack, trigger fish, black sea bass, flounder, sole, cobia, king mackerel, Spanish mackerel, sharks and remoras, and even more types of fish that come along once in a while. You just never know what will be on the end of the line next, and what you will see out there. Lots of regulations on these fish, so check with us or go to MYFWC.COM, SALT WATER FISHING, RECREATIONAL REGULATIONS, FIND THE FISH YOU ARE INTERESTED IN.
Spot casting trips are for the more advanced angler to fully participate in the hooking part of the capture. The captain will otherwise cast to the fish and hook it. The captain will then loosen the drag and hand the rod off to a selected angler. The species we spot cast are: cobia, tarpon, pompano, triple tail, dolphin fish, barracuda and the explosive, very common, bonita (or little tuna). This type of fishing can be more hunting than catching, but the prizes are very sweet.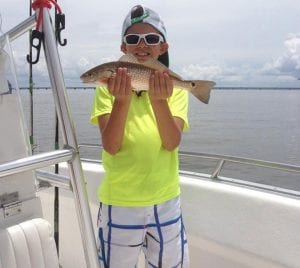 Kids 2-hour bay trips are offered at 2pm on. These are fun trips that do end up with good eating fish sometimes, but more angled towards lots of action, learning and fun. We tend to try and have the live bait on board before the trip starts. We often times use popping corks on light tackle rods. At the end of these trips you have the option of checking one or two crab traps near the marina. Bring a spare cooler or bucket for the live blue crabs. We will send you recipes on how to cook and clean these beauties. Pickup and drop off from Destin Legendary Marine only.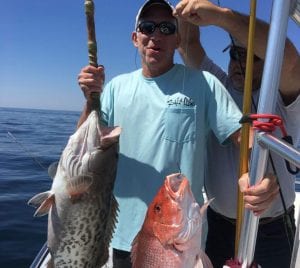 Combination trips are one which we fish both bay and gulf on a single trip. These trips are better to put together in the spring, early summer and fall.
Shark trips involve heavy stand up tackle. Often times anglers will have to place the rod in one of the rod holders and take breaks during the battle. Sometimes multiple anglers pass the well loaded rod back and fourth between themselves until the giant fish surrenders. Sharks weighing up around 600 pounds have been released beside the boat. We will get quick pictures and or video of the shark and cut it loose. Safety is a big priority when we deal with these dinosaurs.
Trolling trips are perhaps the most relaxing of all the trips. However, they have their exciting moments. When a fish bites and you hear the sound of a screaming drag the excitement begins. We typically use live baitfish slow trolled over structures or sometimes lures are trolled fast to cover ground. Fish we like to catch are: king mackerel, Spanish mackerel, black-fin tuna, dolphin fish and sailfish.
Cruising/Sight-seeing trips are the perfect way to enjoy a sunset and see the sights. This is offered from 2pm till 2 hours after dark. Minimum trip length is 2 hours.
Book Today with Fish-In-Daze
Start planning your Destin, FL fishing trip